Girls Love STEM Conference
NSBE DC is pleased to host our first Girls Love STEM Conference with the theme "Expose. Engage. Engineer". This one-day conference will incorporate hands-on, interactive, and collaborative activities aimed to get minority and underrepresented female students interested and motivated to pursue STEM careers.  The conference will take place on Saturday, May 3, 2014 at Trinity Washington University for over 150 Washington DC Metro Area female students in grades 6 through 12.
The Girls Love STEM Conference will include three key components:
•      Exposure
•      Application
•      Inspiration
EVENT DETAILS
WHO:
Female students in 6th through 12th grades 
WHERE:
Trinity Washington University
125 Michigan Ave NE, Washington, DC 20017 
WHEN:
Saturday, May 3rd from 8:30am to 4:00pm
For more information about the Conference or questions contact us at This e-mail address is being protected from spambots. You need JavaScript enabled to view it. .
NSBE DC - General Body Meeting - May 5, 2014
Topic: 
Elections for the 2014 - 2015 NSBE DC Professionals Executive Board
6:30pm to 8:00pm
BAE Systems Building
80 M Street SE, Washington, DC 20003 (Navy Yard Metro)
Register Below - You MUST be present to vote - voting will only occur in-person at this meeting!
Review the "2014 NSBE DC Professionals Executive Board Candidate's Handbook" for complete details:
The following positions are open for nominations:
The elected offices make up the NSBE DC Professionals Executive Officers.  These offices are:
NSBE DC Professionals President
NSBE DC Professionals Vice President
NSBE DC Professionals Secretary
NSBE DC Professionals Treasurer
The appointed positions for the NSBE DC Professionals Executive Board are: 
NSBE DC Professionals President Emeritus
NSBE DC Professionals Parliamentarian
NSBE DC Professionals Telecommunications Chairperson
NSBE DC Professionals Publications/Public Relations Chairperson
NSBE DC Professionals Finance Chairperson
NSBE DC Professionals Membership Chairperson
NSBE DC Professionals Professional Development Chairperson 
NSBE DC Professionals College Initiative (CI) Chairperson
NSBE DC Professionals Pre-College Initiative (PCI) Chairperson
NSBE DC Professionals Special Events Chairperson
If you have any additional questions/concerns please contact the Elections Committee at This e-mail address is being protected from spambots. You need JavaScript enabled to view it. .
Are you an aspiring or established entrepreneur?
Join us for the 2nd Annual "Capitalize on Your Dreams" Entrepreneurship Conference on April 12th, 2014. Organized by three leading organizations - the National Society of Black Engineers (NSBE) Professionals Washington DC Metropolitan Area Chapter, Thursday Network of the Greater Washington Urban League, and the Society of Hispanic Professional Engineers Washington DC Professional Chapter - this event will add value for all entrepreneurs! 
Agenda, Registration Form and Sponsorship Information Below!
The conference will kick off with interactive panels and presentations featuring two different tracks tailored to benefit aspiring and established entrepreneurs. These educational modules will provide aspiring entrepreneurs with the tools and resources to launch their business, and arm established entrepreneurs with information and contacts to take their business to the next level. In the afternoon, attendees will get an opportunity to present their best elevator pitch with just a microphone. A panel of successful entrepreneurs will serve as judges and provide real-time feedback to participants during this fast-paced competition. Winners of the pitch competition will receive prizes that can be used towards their growing their business ideas.
Conference Information:
You do not want to miss out on this amazing event!
Members, make sure to use the discount code for 50% off registration. If you would like to know the code, contact This e-mail address is being protected from spambots. You need JavaScript enabled to view it.
---
Aspiring Entrepreneurs Sessions (AE)
Established Entrepreneurs Sessions (EE)
8:30 AM

Continental Breakfast
Registration

9:00 AM

Welcome & Opening Remarks

9:30 AM

AE - Protect Your Investment: How to Secure Your Novel Ideas
Learn how to protect your most valuable business asset - your intellectual property! In this workshop, our speakers will cover what startups need to know about IP, including patents, trademarks, copyright and trade secrets. Learn about government resources, including the Small Business Innovation Research (SBIR) and Small Business Technology Transfer (STTR) Programs.
Panelists:
Phyllis Kristal, Fish & Richardson, PC
Phillip Reeves, DC Department of Small Business

EE - Stay Current: How to Keep Your Brand Fresh Despite Changing Times
Don't fall behind the pack! Learn cutting-edge marketing tactics to keep your company competitive
Presenter:
Amanda Miller Littlejohn, Mopwater PR

10:15 AM

Networking Break

10:30 AM

AE - Start Your Business Right: How to Create a Strong Business Plan
Learn how to create a winning business plan that will guide your business to success.
Presenter:
Deborah Smart, SCORE

EE - Grow Your Business: Trends in Innovation and Funding
What are the sectors experiencing high growth in our region? What funding opportunities are available to help your business grow? Find out in this workshop.
Moderator: Polina Bakhteiarov
Panelist:
Erin Horne McKinney, DC Executive Office of the Mayor
Jennifer Ives, Arlington Economic Development [invited]
Chad Womack, United Negro College Fund [invited]
William Cunningham, National Crowdfunding Services [invited]

11:15 AM

Networking Break

11:30 AM

AE - Develop a Marketing Mindset: How to Establish a Compelling Brand and Capture Your Target Audience
In order to have a successful business, the ability to demonstrate and communicate value to customers is essential. Learn how to brand and market your new company effectively during this panel discussion.
Moderator: TBD
Panelists:
Rakia Finley, Pinstripe Consulting
Xina Eiland, X+PR
Joycelyn Tate, FLOW Radio
Dolly Turner, The Turner Group [invited]

EE - Surround Yourself with Inspiration: Find the Right DC Incubator to Nurture Your Business
Join this panel with DC's top incubators to identify the right co-working space and opportunities for collaboration to grow your business.
Moderator: TBD
Panelists: TBD

12:15 PM

Lunch/Networking

1:00 PM

Elevator Pitch Competition
Armed with just a mic, present your best elevator pitch to a panel of judges and receive real-time feedback to take your pitch to the next level!
Judges:
Tony Cord, DC Innovates
Justin Harrison, Vinolovers
Brian Park, Startup Grind
Njema Frazier, Diversity Science 

2:00 PM

Networking & Office Hours

2:30 PM

Closing Remarks
Announcement of Elevator Pitch Winners
---
Presenters, Panelists, and Judges:
Polina Bakhteiarov

Society of Hispanic Professional Engineers

Polina Bakhteiarov is deeply committed to fortifying the education-to-career pipeline of minority STEM talent from kindergarten through graduate school. Polina serves as the Vice President of Community Outreach for the Washington DC Professional Chapter of the Society of Hispanic Professional Engineers (SHPE), and has recently been elected as the inaugural SHPE Jr. Representative for Region 4, representing the Northeast, Mid-Atlantic, and Puerto Rico. In her professional capacity, Polina serves as the Executive Director of Great Streets, the District of Columbia's commercial revitalization initiative to transform emerging corridors into thriving and inviting neighborhood centers. Polina began her career as a DC Capital City Fellow, working on the Mayor's 20-year sustainability initiative (Sustainable DC), performance management in the public safety domain, and the District's economic development portfolio, including real estate development, business attraction and retention, affordable housing strategy, agency operations, and data analytics. A graduate of the Massachusetts Institute of Technology, Polina's educational background is in urban planning, civil engineering, and community development.

Tony Cord

DC Innovates

Tony is responsible for strategic and corporate client development and relationship management. He brings over 25 years of experience as a trusted M&A and business solutions provider to our clients.

A native Washingtonian, active champion for business growth and economic opportunities in the community, he serves as a trustee of the Federal City Council of DC, member of the Economic Club of DC, Co-Chairman of DC Innovates, and as an ambassador with the DC College Success Foundation for inner-city achievers. Respected as a proactive connector of people and opportunities, he works across multiple industries, with focus on healthcare, government contracting and technology, helping clients achieve their unique goals.

Xina Eiland

X+PR

Xina Eiland is the owner of Eiland Group, a public relations and new media consultant agency. A seasoned communications professional with more than 13 years of experience, Xina specializes in media relations, outreach and strategy development. In addition to specializing in media and community outreach, multicultural marketing, and event planning, Xina has established herself as a rising star in the digital media space, executing cutting-edge strategies to maximize the impact of her clients' initiatives. Known as an expert in media relations, Xina has garnered substantial media coverage for her clients. Her media credits include the Washington Post, LA Times, MSNBC, CNN, BET, National Public Radio and other well-known local and national outlets throughout the country. In addition, Xina has worked with high profile figures such as Tonya Lewis Lee, producer, author, and wife of filmmaker Spike Lee; civil rights icon Dr. Dorothy Height; BET Founder Bob Johnson; and HGTV and relationship expert Lauren Lake. Current clients include Communities in Schools of the Nation's Capital, Blogalicious, RLJ Companies, National Council of Negro Women and National Medical Association. Xina holds a Bachelor's in Communications and a Master's in Healthcare Administration from the University of Michigan, Ann Arbor campus.

 

Rakia Finley

Surge Assembly

Rakia Finley has over ten years of experience creating development, marketing and technology growth strategies for nonprofit, government and private sector organizations. In 2004, Rakia founded Surge Assembly a business development and technology solutions firm in Washington, DC designed to improve the growth of businesses, for profit and not for profit. Rakia has years of executive coaching and public speaking experience, she appreciates and teaches the iterative process of creating a strong brand. She believes marketing growth should be purposeful, strategic and developed consistently.

In April 2011, Rakia was named one of DC's Top Women of Beauty & Inspiration. Rakia spends her personal time discussing successful growth strategies and practices for non-profits and businesses on a number of conference panels nationally. In 2010, Rakia founded "A Better Tomorrow (ABT)". ABT partners corporate businesses and investment firms with non-profits and start-ups, encouraging collaboration in hopes of unlocking new opportunities for both parties. Rakia also is co-founder of Color of Tech and Washington DC Meet-up that encourage people of color to start technology ventures.

Rakia has worked with a number of organizations including Americans United for Life, Free Congress Foundation, Association for Enterprise Opportunity, Howard University, Clearly Innovative, American Health Lawyers Association, Starwood Hotels and University of Minnesota establishing invaluable technology systems including complex database development and mobile strategy.
Rakia is a graduate of Hampton University, with a B.A. in Sociology and a graduate of Howard, with a M.A. in Business Administration.

Dr. Njema Frazier

Diversity Science

Njema is the founder and Chief Executive Officer of Diversity Science LLC, a STEM-centric, network-builder dedicated to broadening participation and representation in STEM by bridging the gap between diverse scientists, technologists, engineers and mathematicians and the companies, institutions, and organizations that seek to utilize their expertise. She is also a nuclear physicist in the Department of Energy's National Nuclear Security Administration (NNSA). She has served as a senior scientist in science-based stockpile stewardship programs for over 10 years and is currently also serving as a visiting professor at the National Defense University, College of International Security Affairs. Prior to joining NNSA, she spent four years as a professional staff member for the U.S. House of Representatives, Committee on Science. Njema currently serves on the Advisory Board for National Society of Black Engineers (NSBE), on the Executive Committee of the Coalition of Hispanic, African and Native Americans for the Next Generation of Engineers and Scientists (CHANGES), and as the Chair of the Algebra by 7th Grade Initiative.


 

Krystal Glass

Krystal Glass Communications

Krystal Glass is as a dynamic facilitator, personable event hostess, engaging panel moderator, and a Washington DC go-to for communications planning. Her portfolio includes strategic communications, consumer outreach and engagement, event planning, and developing creative concepts to grow and retain brand loyalty.

Currently, Krystal Glass serves as the National Women's Business Council's Director of Communications. She oversees council-member engagement and develops strategic communications tactics to amplify the council's message through social media and traditional media outlets. Her career in political communications ranges from internships and work experience on Capitol Hill, a gubernatorial campaign, and the White House Office of Presidential Personnel. Her experience in women's advancement began in her role as Chair of the Women's Information Network Entrepreneurship Committee, where she hosts and facilitates a series of events geared toward advancing women entrepreneurs.

Justin Harrison

Vinolovers

Justin Harrison is the CEO of Vinolovers, a personalized monthly wine subscription club that delivers individually tailored wines to customers' front door. Justin is a fifth generation Washingtonian and holds a MBA from Babson College, as well as a Court of Master Sommelier Certification. His passion lies in fusing his love for the culinary arts with innovative approaches that educate and deliver unique customer experiences.


Phyllis Kristal

Fish & Richardson, PC

Phyllis is an IP attorney and principal in the Washington D.C. office of Fish & Richardson P.C. Phyllis earned a Bachelor's degree in mechanical engineering from MIT and a Master's degree in mechanical engineering from the University of Washington.

She has been advising clients on IP matters for 20 years, including patent prosecution, freedom to operate, patentability, validity, infringement, landscape, and due diligence studies.

Prior to turning to IP, Phyllis worked at DEKA R&D on the development of mobility aids for the disabled and at Candela Laser Corporation on the design of laser catheters for medical applications. She is also an inventor in her own right, holding patents on her undergraduate thesis work in arthroscopy and her work at DEKA.

Amanda Miller Littlejohn

Mopwater PR

Amanda Miller Littlejohn is the top national expert on personal branding for small business owners. She is an idea oven, brand problem solver, and creative powerhouse working at the intersection of public relations, journalism, marketing and social media. A former full-time print journalist and a writer first by training and passion, Amanda uses her unique storytelling lens and new media skills to help her clients uncover and subsequently share better brand stories.As the founder of Washington, DC based PR firm Mopwater Social PR, Amanda helps organizations leverage mainstream media and publicity, blogs and social media campaigns to build buzz online and off. When working with clients, she uses her journalistic training to dig deep to understand the story behind the story, crafting an authentic brand message in the process. A highly sought after speaker, trainer and writer, Amanda has spoken to groups of business owners, students and women on personal branding, public relations and social media. She contributes on branding and social media to BlackEnterprise, and offers her expertise through her 5 year old communications resource site MillerLittlejohnMedia.com. The National Black Public Relations Society's named Amanda their 2012 Practitioner of the Year and software giant VOCUS named her one of "7 Marketing Influencers to Watch in 2013."

Erin Horne McKinney

DC Executive Office of the Mayor

Passionate about entrepreneurship and emerging technology, Erin Horne McKinney currently serves as a the Mayor's Tech & Innovation Sector Manager representing technology firms, entrepreneurs, and organizations that want to locate or grow in the District of Columbia. Prior to joining DMPED, Erin served in leadership roles with the National Association of Multicultural Digital Entrepreneurs (NAMDE), the National Diversity Council, and the Maynard Institute. Her tech policy work includes research positions with TechNet, the National Telecommunication and Information Administration within the U.S. Department of Commerce, and the National Black Caucus of State Legislators. She completed her undergraduate and graduate studies in journalism and tech policy at Howard University in Washington, D.C.


Phillip Reeves

DC Department of Small Business

Philip Reeves is the Manager of Small Business Technology and Innovation for the DC Department of Small and Local Business Development where he is responsible for helping DC based companies engage in Federal R&D projects and supporting the DC technology ecosystem. He has co-authored successful Small Business Innovation Research (SBIR) and Small Business Technology Transfer (STTR) proposals as well as consulted to early stage companies. Previously, Philip worked at a small government contractor doing corporate and business development. He began his career on Wall Street working in private equity. You can follow him on Twitter @PhilipDReeves.


Deborah J. Smart

SCORE

Mrs. Smart is currently President of Smart1 Management Solutions, LLC, which is a small, woman owned consulting business that focuses on Aviation Consulting, Strategic Initiatives and Program Management. .Deborah J. Smart recently retired after 39+ years at the Federal Aviation Administration. During her tenure Ms. Smart has held many positions including file clerk, administrative secretary, electronic technician, front line supervisor, mid-level manager and executive. Mrs. Smart has extensive experience in conducting analysis and building proposed solutions to support corporate decision making. She has experience facilitating stakeholder engagement to build confidence in large scale programs. During her career she has led small, medium and large organizations, developing organizational management processes and the reporting framework to effectively monitor program performance and fiscal and human capital resources. She started as a volunteer with the SCORE Association in August of 2013. SCORE leverages decades of experience from seasoned business professionals to help small businesses start, grow companies and create jobs in local communities. As a mentor, Mrs. Smart has mentored more than 50 local entrepreneurs in the local community.


 

Joycelyn Tate

Fundmatchr.com

Joycelyn Tate is a policy consultant specializing in providing strategic advice and advocacy on telecommunications and technology policy issues. She is a co-founder of the tech start-up, Fundmatchr.com and host of Telecom Talk on the Internet radio station, THE FLOW (RockTheFlow.com), where she discusses consumer technology and telecommunications issues. She also advises small businesses on social media marketing strategies.

Joycelyn is the former director of telecommunications policy at the Minority Media and Telecommunications Council (MMTC), a public interest law firm, where she advocated for laws and policies to advance ownership and employment opportunities for minorities and women in the media, telecommunications and technology industries. She was also an associate media broker at MMTC's media brokerage firm, MMTC Media Brokers, where she brokered the sale and purchase of radio and television stations, which contributed to MMTC Media Brokers' $1.8 billion in transaction assets. Joycelyn also served in the offices two U.S. Members of Congress and at the Federal Communications Commission.

Joycelyn earned a Bachelor of Arts degree from the School of Communications at Howard University and a Juris Doctor from Columbus School of Law at The Catholic University of America.
---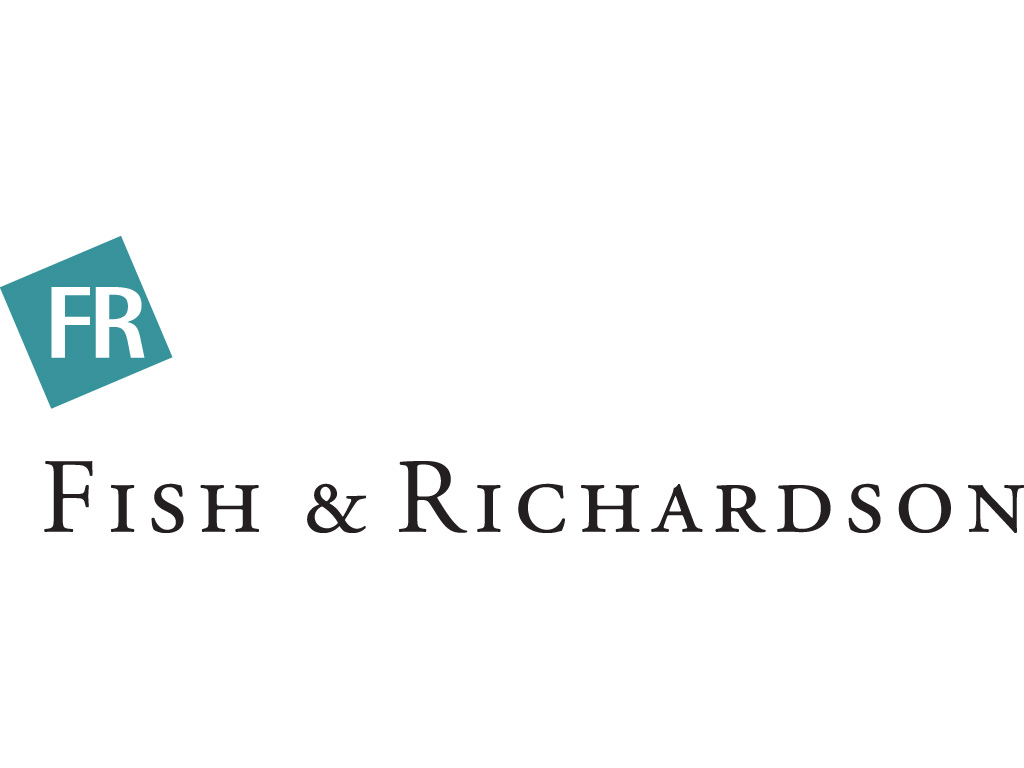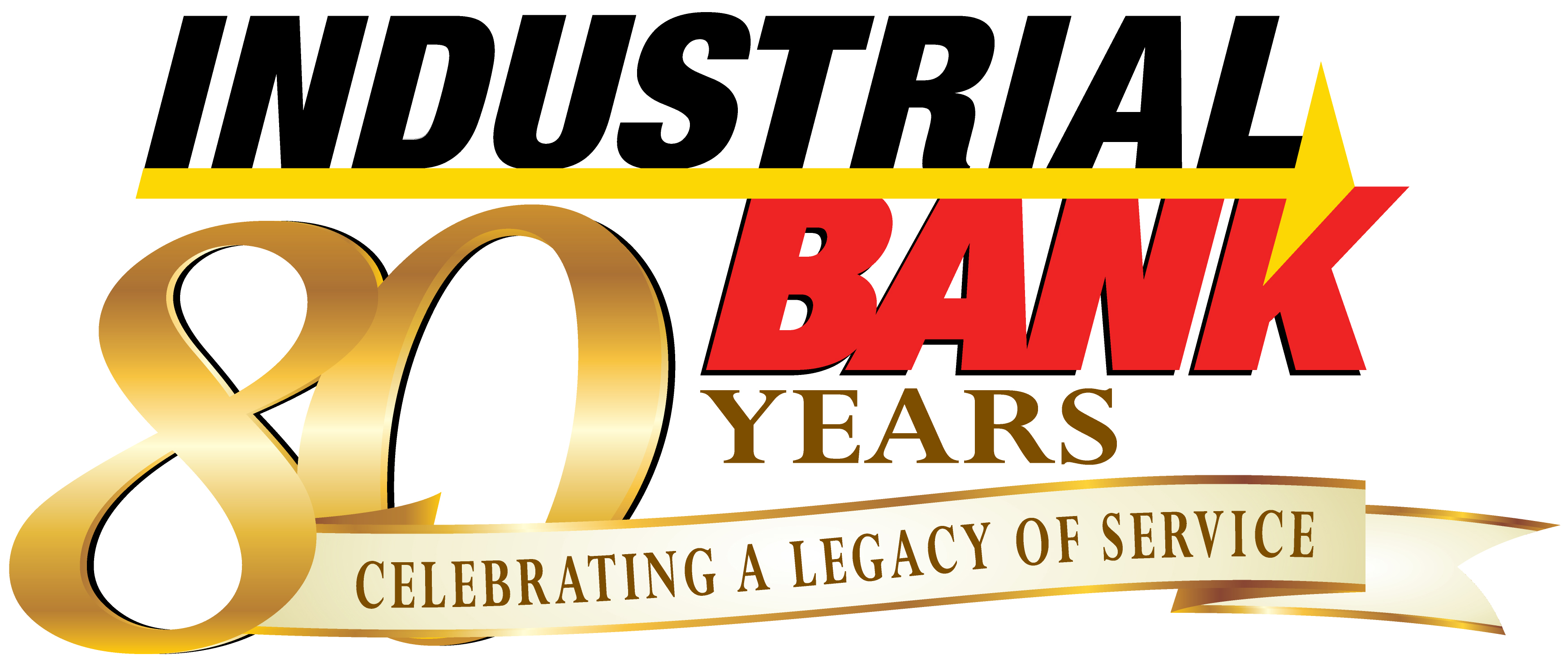 ---
Join NSBE DC as we host our Annual Scholarship Benefit and Awards Jazz Brunch to Raise Funds for our Future Innovators Scholarship program and honor selected scientists and engineers in the greater Washington, D.C. Metropolitan Area for their accomplishments and contributions to engineering and the community.